Earrings
From simple to statement-making, VRAI created diamonds bring out your unique style.
Gifts that ship in time for the holidays |

Gifts that ship in time for the holidays |

Back to top

0
VRAI craftsmanship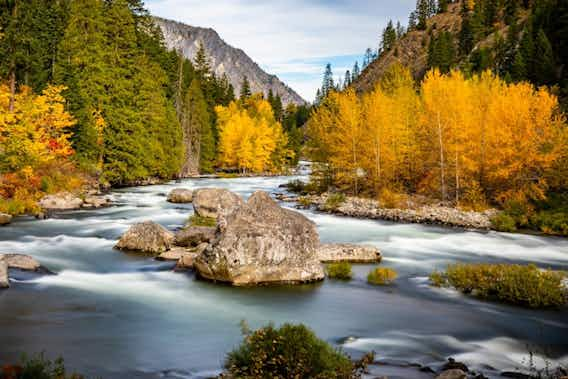 Impeccable origin
VRAI created diamonds are grown in our zero-emission foundry located in America's beautiful Pacific Northwest, using renewable energy from the majestic Columbia River.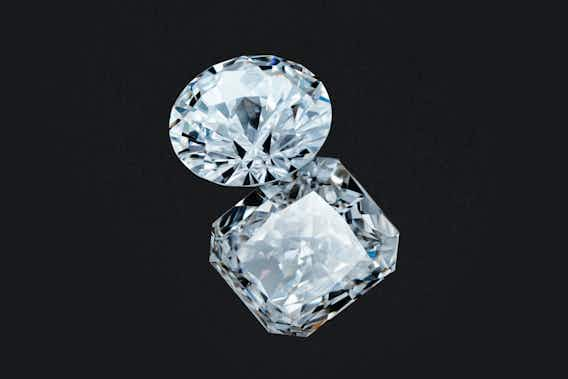 Cut to perfection
Our fourth-generation master cutters meticulously guide the cutting and polishing of each VRAI created diamond. They follow a precise path of more than 243 work steps per diamond to ensure maximum scintillation.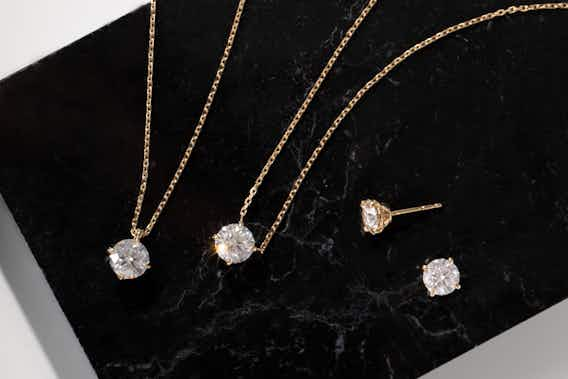 Made-to-order, just for you
Each made-to-order piece is individually cast for you. We prioritize quality and inspecting every aspect of your piece against more than 50 quality standards to ensure every detail is crafted with an impeccable level of attention.
What are popular earring styles?
Best-selling designs perfect for each and every look
How to choose the right earrings?
Best-selling designs perfect for each and every look
Huggie earrings are hoop earrings that closely wrap around — or "hug" — your ear lobe. As opposed to larger hoop styles, huggies are usually more lightweight, making them perfect for everyday wear or for stacking.
Stud earrings are typically a small and light earring designed to sit snugly on top of your earlobe. Studs do not dangle, feature a hoop, or curve up the ear, like other designs. Studs are considered effortless staples that are easy and comfortable enough to wear on a daily basis.
Hoop earrings add dramatic style to any look, whether on their own or as part of a stack. Depending on their length, you may want to wear them with your hair pulled back or with a more open neckline.
The most important thing to consider when wearing hoops is comfort. Certain hoops, depending on their design, can be heavy and pull on the lobe. It's therefore advisable to wait a few months after a piercing before wearing substantial hoops.
You may stack earrings in two different ways. For those with multiple piercings on each ear, it's best to start with a drop earring or hoop in the lowest piercing, then add huggie hoops or studs as you move up. For those with only one piercing, start with an earring, hoop, or stud of choice, and then layer with cuffs higher up the ear.
Mix 1 tsp of dish soap into a cup of warm water until fully dissolved. Dip your earrings in the solution and use a soft cloth to gently scrub clean. Rinse with clean water and let the earrings dry on a clean, soft cloth.
There is no such thing as a "best" shape as you should choose the best diamond shape for you! However, because there are so many versatile styles of earrings, there are more diamond shapes to choose from than even engagement rings! Classic shapes like the Round Brilliant or Emerald cut diamond are ideal for timeless solitaire styles, while fancy shapes such as Pear, Marquise, or Trillion cut diamonds are perfect for Bezel Solitaire Studs or Halo Studs. For those looking for something more contemporary or sleek, Iconic Shape Studs in Baguette, Hexagon, or Octavia cuts truly stand apart.
You can wear earrings featuring VRAI created diamonds in a variety of ways. Many choose to wear an effortless pair of studs or Huggie Hoops on a daily basis, or layer them with Pavé Studs, Petite Pavé Bar Studs, or Orion Studs for a sophisticated-yet-edgy look. For special occasions and events, many choose to wear larger, more dramatic, or more dangling earrings like Mixed Drop Earrings, Linked Tennis Earrings, or Ear Climbers. There's no strict rule to follow here, though — wear a bold or minimal style according to your own personal taste.
VRAI earrings come in recyclable or reusable packaging that you can continue to use for proper storage. It is important to put your earrings in their intended packaging or in a jewelry box or pouch. Most designs are lightweight enough to easily get lost or dropped on the floor, where they become a hazard for small children and pets. It's not uncommon to lose the backs of earrings either, which can be avoided by adding them back once you remove your earrings and storing them immediately in a designated spot.