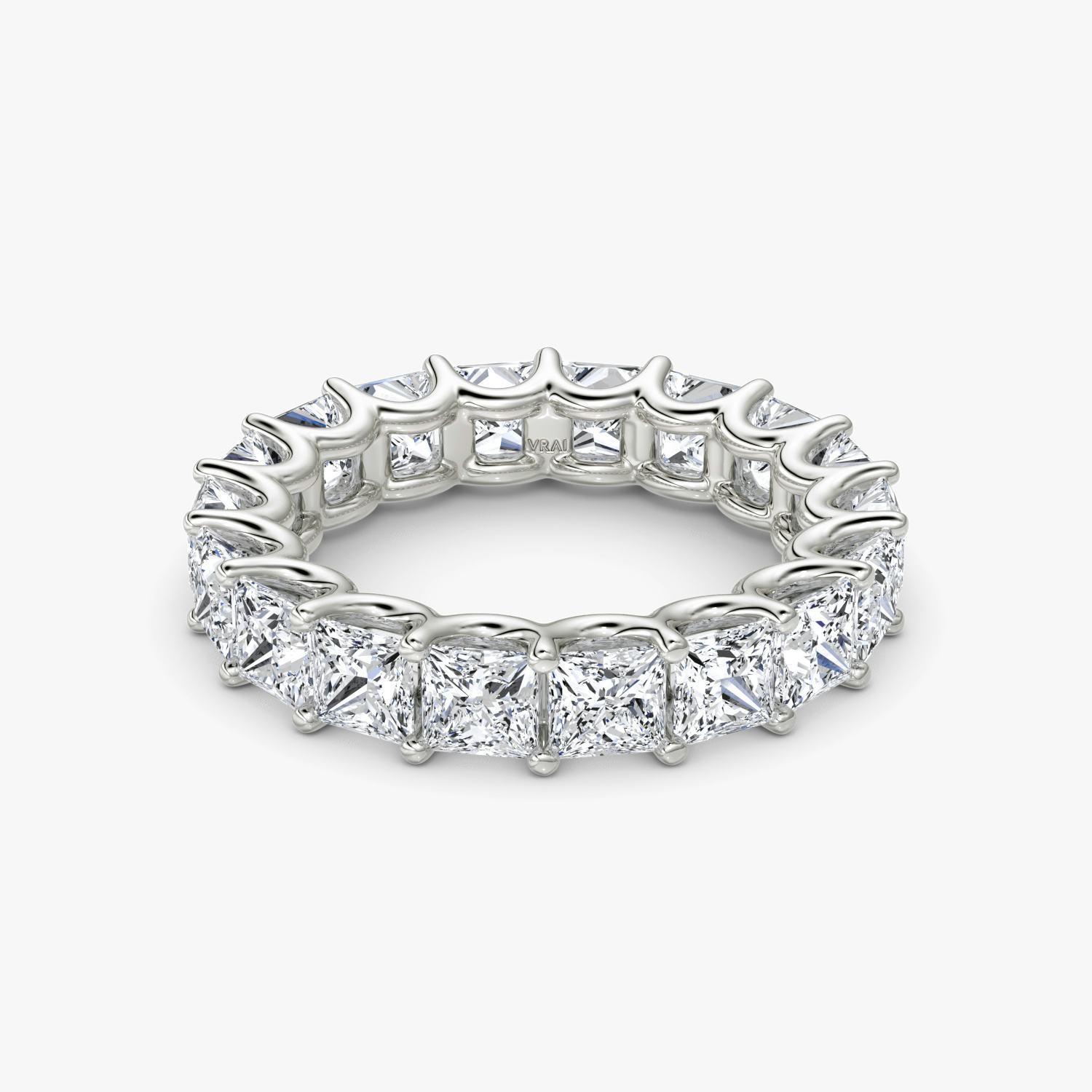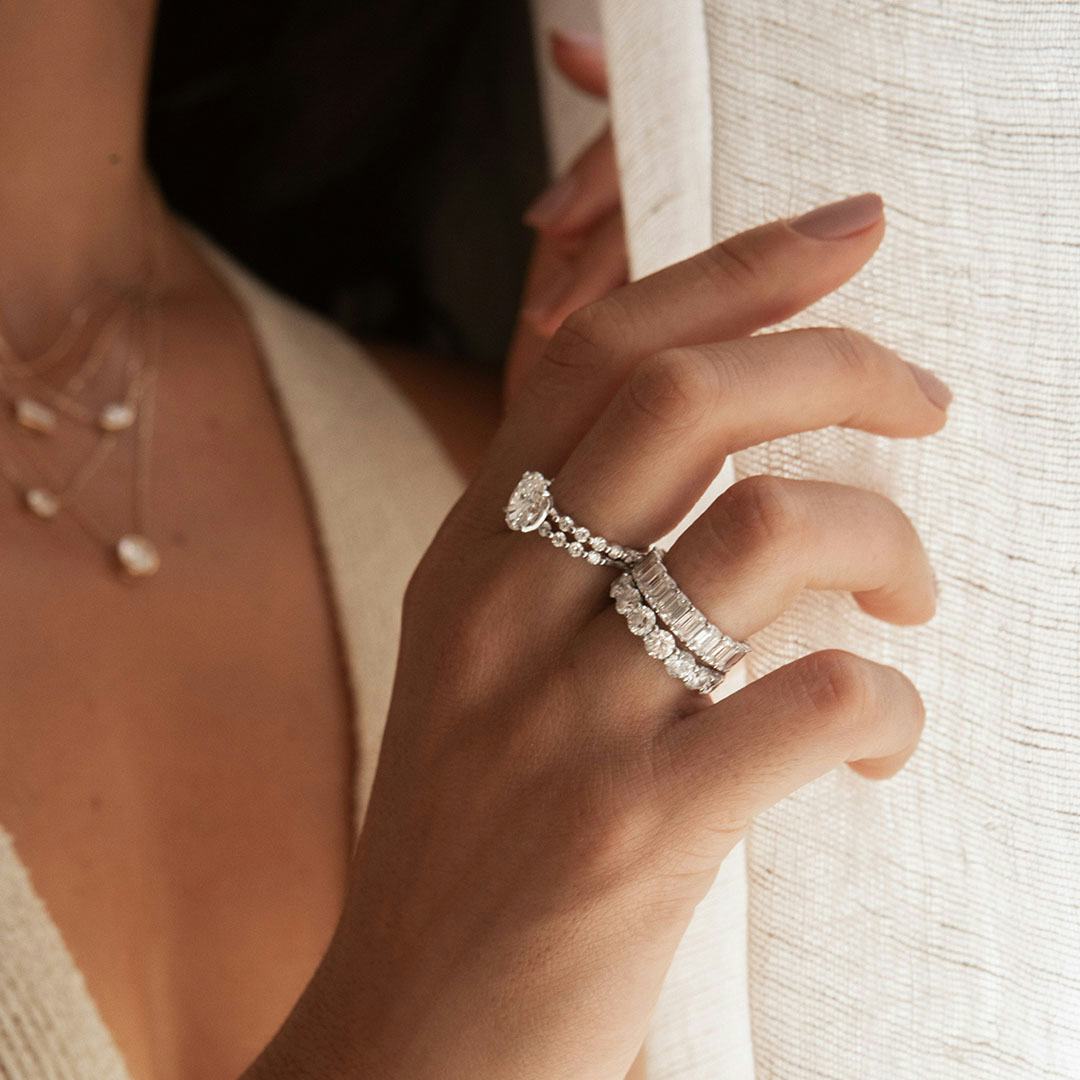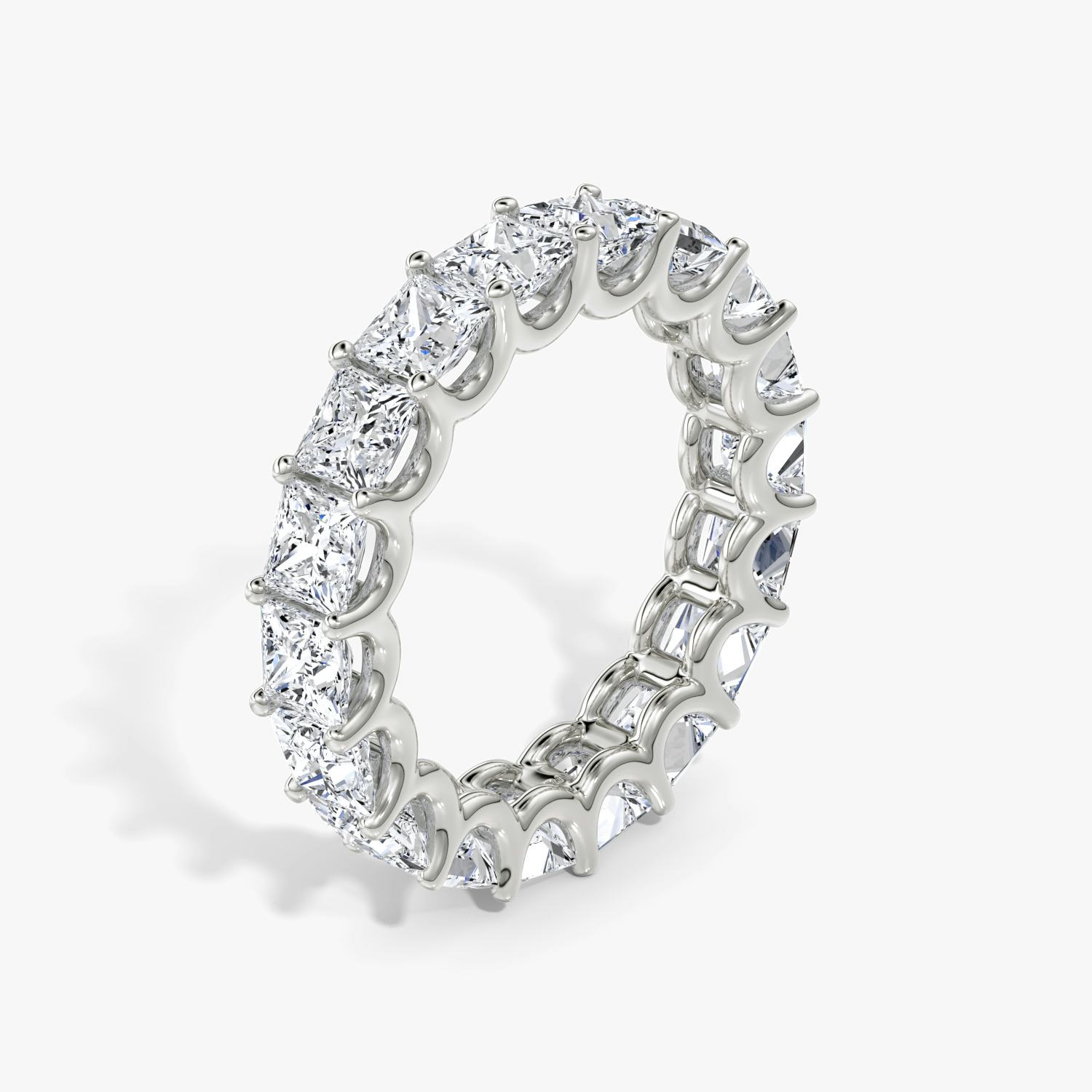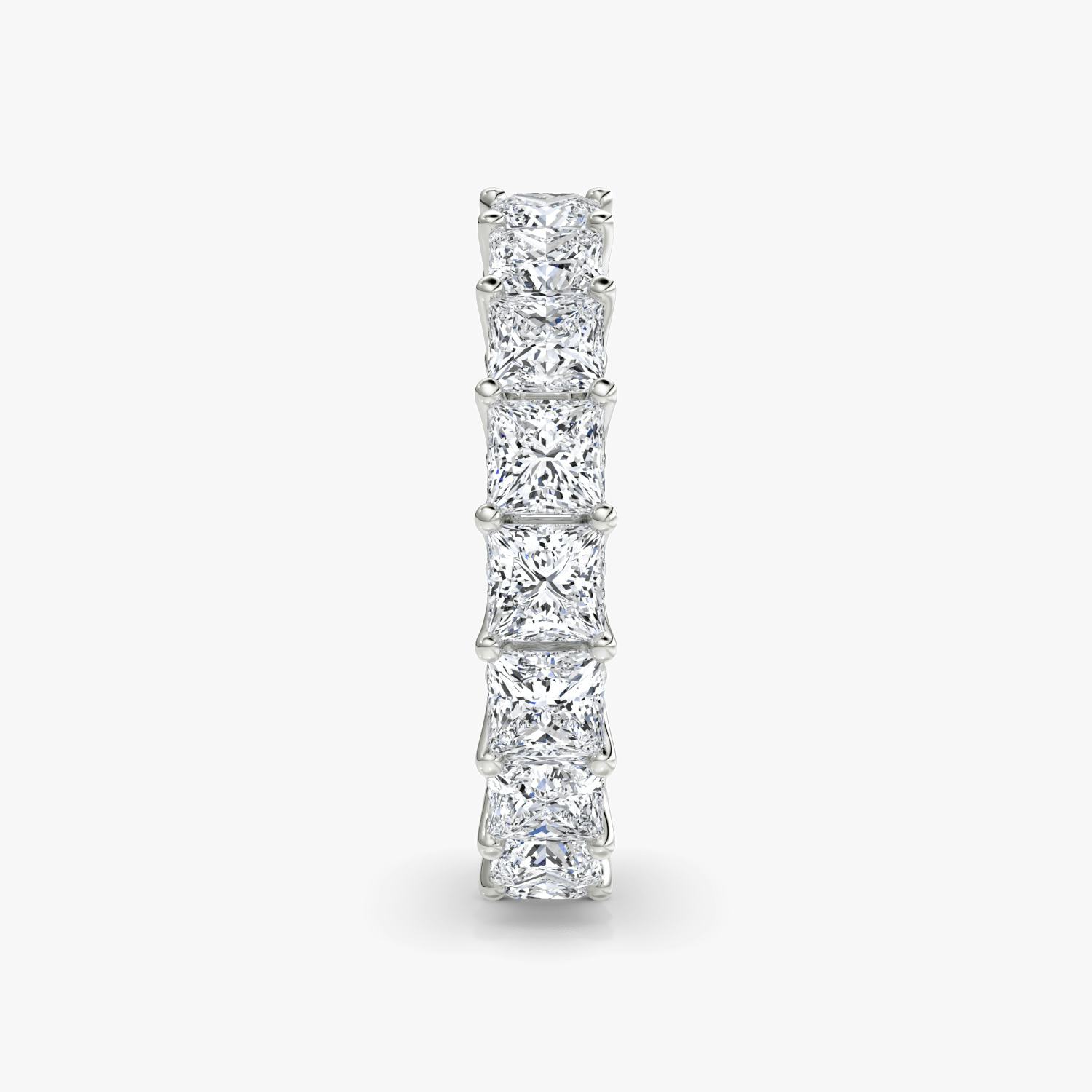 The Eternity Band
VRAI created diamond
Made-to-order. Ships by Fri, Jan 5
Need more time to think?
Email this customized ring to yourself or drop a hint.
The Eternity Band Details
All-encompassing love. Our Eternity band fully embodies the strength of your commitment with a platinum or solid gold band featuring your chosen VRAI created diamond shape. The minimal u-prong setting is designed to draw in the light so each diamond shines bright. Commemorate an eternity of love and union with a wedding band designed to last a lifetime. For Emerald Shape, choose between a half or full VRAI created diamond eternity band.
Diamond color: G-J
Diamond clarity: VS2+
Diamond cut: Excellent+
Round (size 6)
0.05ct x 26 = 1ctw
0.10ct x 21 = 2ctw
0.16ct x 18 = 2.88ctw
0.25ct x 16 = 4ctw
0.50ct x 13 = 6.5ctw
Emerald (size 6)
0.25ct x 20 = 5ctw
0.50ct x 16 = 8ctw
Oval (size 6)
0.25ct x 18 = 4.5ctw
0.50ct x 15 = 7.5ctw
Princess (size 6)
0.25ct x 18 = 4.5ctw
0.50ct x 15 = 7.5ctw
Band width: 4.5mm
Gold/Platinum metal weight: 3.83g (size 6)
Diamond carat weight: 4.5ctw (size 6)